For those of you who are long time followers, my love letter to wax paper is nothing new. I think it is the ultimate food prep accessory and makes messy tasks so much easier.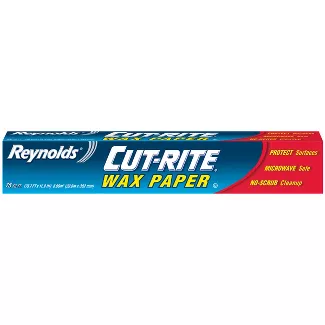 My tip today is simple but profound: to grate cheese on wax paper. Or really anything that can get a bit messy and then needs to be transferred into a container. In doing this, the cheese won't get stuck in or on your cutting board and most importantly, you can easily transfer it where you need it.
Make sure you cut your wax paper large enough to collect the fall out because we all know the grated cheese doesn't just end up within the grater. Place the cheese grater directly onto the wax paper and begin grating.
It's underrated how grating cheese can cause such a mess. Cheese everywhere. But with wax paper, who cares! Wherever the cheese falls out, so long as it's on the wax paper, it easily lifts up when you go to transfer. And if you need to carry it across the kitchen, no problem.
You can funnel the wax paper perfectly into the container of your choosing so it really is completely mess free! Not one precious cheese shred is left behind.
CORN ON THE COB
Watch me do it below with cutting corn off the cob (just be careful your knife doesn't slice through the wax paper):
The seamless transfer from cutting to the container gets me everytime. It really is that easy. No corn kernels all over the counter or on the floor. The wax paper perfectly captures it all.
CHICKEN PREP
Another tip and great way to use wax paper- chicken (or any meat!) prep. You season/prep the chicken directly on the wax paper on the counter instead of dirtying a cutting board or another dish.
And then you can safely toss the paper and all of the chicken juice contained in one fail swoop. No chicken juice, no dirty dishes, no mess!
Anything that makes the monotony of cleaning after cooking easier, sign me up. These are only a few examples of all the ways wax paper is the kitchen hero. There are so many other ways to use it! Let me know your favorite way to use wax paper.